Lose weight sounds so simple, but i must tell you the true how how to lose weight, fatty tissue in the body is not too bad but when it is in excess, it becomes bad and it definitely brings an ugly sharp and causes a lot of cardiovascular disease or disorders in human especially woman.
Here are some the tips that will help to get rid of fats:

1.Choose a low-carb diet: Carbohydrate is one of the six classes of food when after digestion still convert to glucose which is sugar, If you want to lose weight you should start by avoiding sugar and starch (like bread, pasta and potatoes).
This is an old idea: For 150 years or more there have been a huge number of weight-loss diets based on eating fewer carbs. What's new is that dozens of modern scientific studies have proven that, yes, low carb is the most effective way to lose weight.
Obviously, it's still possible to lose weight on any diet – just eat fewer calories than you burn, right? The problem with this simplistic advice is that it ignores the elephant in the room: Hunger. Most people don't like to "just eat less", i.e. being hungry forever. That's dieting for masochists. Sooner or later, a normal person will give up and eat, hence the prevalence of "yo-yo dieting"
The main advantage of the low-carb diet is that it causes you to want to eat less. Even without counting calories, most overweight people eat far fewer calories on low carb. Sugar and starch may increase your hunger, while avoiding them may decrease your appetite to an adequate level. If your body wants to have an appropriate number of calories you don't need to bother counting them. Thus: Calories count, but you don't need to count them.
2012 study also proved that people on a low-carb diet burned 300 more calories a day – while resting! According to one of the Harvard professors behind the study this advantage "would equal the number of calories typically burned in an hour of moderate-intensity physical activity". Imagine that: an entire bonus hour of exercise every day, without actually exercising. A later, even larger and more carefully conducted study confirmed the effect, with different groups of people on low-carb diets burning an average of between 200 and almost 500 extra calories per day.
2.Eat when hungry: You see the most common mistake when starting a low carb diet: Reducing carb intake while still being afraid of fat. Carbs and fat are the body's two main energy sources, and it needs at least one of them.

formula : Low carb AND low fat = starvation


Avoiding both carbs and fat results in hunger, cravings, and fatigue. Sooner or later people can't stand it and give up. The solution is to eat more natural fat until you feel satisfied. For example:
Butter, Full-fat cream, Olive oil, Meat (including the fat), Fatty fish, Bacon, Eggs, Coconut oil, etc.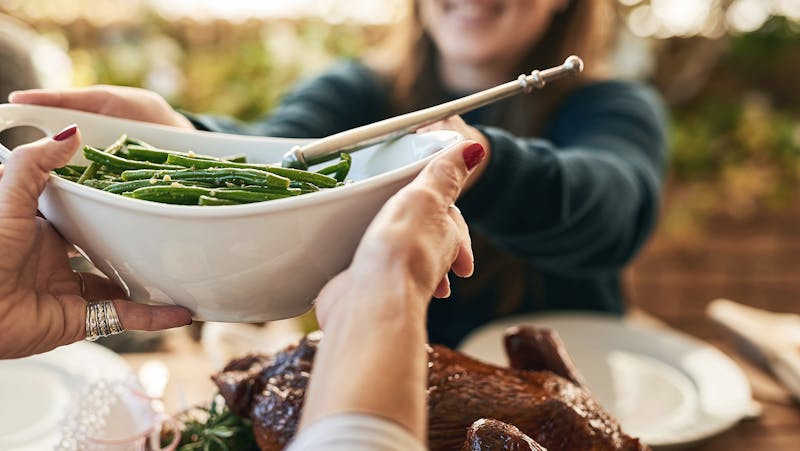 Always eat enough, so that you feel satisfied, especially at the beginning of the weight-loss process. Doing this on a low-carb diet means that the fat you eat will be burned as fuel by your body, as your levels of the fat-storing hormone insulin will be lowered. You'll become a fat-burning machine. You'll lose excess weight without hunger.
Do you still fear saturated fat? Don't. The fear of saturated fat is based on obsolete theories that have been proven incorrect by modern science. Butter is a portion of fine food. However, feel free to eat mostly unsaturated fat (e.g. olive oil, avocado, fatty fish) if you prefer. This could be called a Mediterranean low-carb diet and works great too.
Eating when hungry also implies something else: If you're not hungry you probably don't need to eat yet. When on a keto diet you can trust your feelings of hunger and satiety again. Feel free to eat as many times per day that works best for you.
Some people eat three times a day and occasionally snack in between (note that frequent snacking could mean that you'd benefit from adding fat to your meals, to increase satiety). Some people only eat once or twice a day and never snack. Whatever works for you. Just eat when you're hungry.
3.Avoid eating fruit: This piece of advice is controversial as fruit has an almost magical health aura today. People may believe that fruit is nutritious but unfortunately, fruit contains a lot of sugar – around 10% by weight (the rest is mostly water). Just taste an orange or a grape. Sweet, right?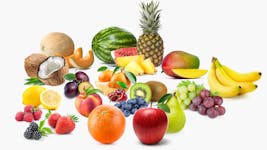 Five servings of fruit per day are equivalent to the amount of sugar in 16 ounces of soda (500 ml). Contrary to what many people believe, the sugar is more or less identical (about 50% glucose, 50% fructose).
Sugar from fruit can shut down fat burning. This can increase your hunger and slow your weight loss. For best results, avoid fruit – or enjoy it occasionally as a treat.


4. Avoid drinking Alcohol: Beer contains rapidly digested carbs that shut down fat burning. That's why beer is sometimes referred to as "liquid bread".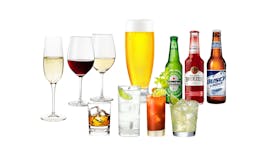 There's a good reason for the term "beer belly." Here are smarter alcoholic options for losing weight if you must take any:
Wine (red or dry white)
Dry champagne
Hard liquor like whisky, cognac, vodka (avoid sweetened cocktails – try vodka, soda water, lime instead)
These drinks hardly contain any sugar/carbohydrates so they're better than beer. However, large amounts of alcohol might slow weight loss somewhat, so moderation is still a good idea.

5. Stress less sleep more:
Have you ever wished for more hours of sleep, and less stressful life in general? Most people have stress and lack of sleep can be bad news for their weight. Chronic stress may increase levels of stress hormones such as cortisol in your body. This can cause increased hunger and result in weight gain. If you're looking to lose weight, you should review possible ways to decrease or better handle excessive stress in your life. Although this often demands substantial changes, even altering small things – such as posture – may immediately affect your stress hormone levels, and perhaps your weight.
You should also make an effort to get enough good sleep, preferably every night. Strive to wake up refreshed of your own accord, independently of the alarm clock. If you're the kind of person who always gets brutally woken up by the alarm ringing, you might never be giving your body adequate rest.
One way to combat this is to go to bed early enough for your body to wake up autonomously before the alarm clock goes off. Letting yourself get a good night's sleep is another way of reducing stress hormone levels.


Sleep deprivation, on the other hand, comes hand in hand with sugar cravings. It also has an adverse effect on self-discipline and makes it painfully easy to give in to temptation (it's no coincidence that induced sleep deprivation is a common interrogation technique). Similarly, sleep deprivation weakens your resolve to work out.

6. Exercise wisely: Do you wonder why this weight-loss tip doesn't show up until number 15 on the list? It's because few things are so overrated for weight loss as exercise is.
Have you ever watched "The Biggest Loser"? The participants take leave from their jobs (and family) for months. They are allowed only small portions of food, and work out as though it were their full-time job – 40 hours a week, sometimes more. This method is clearly unsustainable for the average person in the long run.
Just taking the stairs instead of the elevator, or getting off the bus one stop earlier, isn't going to change the numbers on your bathroom scale. It's a myth. Sorry. Studies show that if you just start exercising, you're going to need at least one hour of tough workouts every single day to noticeably lose weight.
Basically, the effect of exercise on our weight is vastly overrated. That's why it's only number 15 on this list. There are other things you need to take care of first. It's not a good idea to eat bad food, drink sugar water (so-called "sports drinks") or be on medications which force you to exercise for hours daily just to compensate. Metaphorically that's like digging a hole, into which you put your ladder, on which you stand and paint the basement-level windows of your house.